Best Hotels in São Paulo
São Paulo is a huge city full of modern skyscrapers, great attractions, vibrant locals and hundreds of great places to stay. We have the best hotels in São Paulo for you!
---
Top 10 São Paulo Hotels
We've identified the top best hotels in São Paulo for you so finding your perfect hotel option before you travel has never been easier!
Click any of the hotel names to check availability and book your chosen room with ease.
If you are looking for a location in downtown São Paulo then this is it. The Hotel Cadoro offers excellent rooms that are comfortable, clean, modern and fresh in a range of sizes that easily meet all travel needs.
There is an outdoor swimming pool that is super refreshing to take a dip in, stunning view of the city skyline and lovely staff who are helpful and attentive. You will find the Metro station (Higienópolis-Mackenzie) just 600 metres away so it is also well located if you want to use it as a base to explore the wider city from.
Breakfast is induced as standard and there are dining options for later in the day at the lovely on-site restaurant. The bar is well stocked up if you feel like kicking back with a cocktail or drink of your choice at any point.
Top tip for guests staying at Hotel Cadoro is to trek to Edifício Itália which is about 1 kilometre away. It is a giant skyscraper (46 stories high) that you can see amazing city views from. Totally worth the short trek from this nearby hotel.
The surrounding area of Consolação is vibrant and great for city nightlife, cool bars and various spots that are jam packed with culture and buzz. This is a lovely and cost-effective hotel in São Paulo that should definitely be on your list of options to book for any trip or holiday.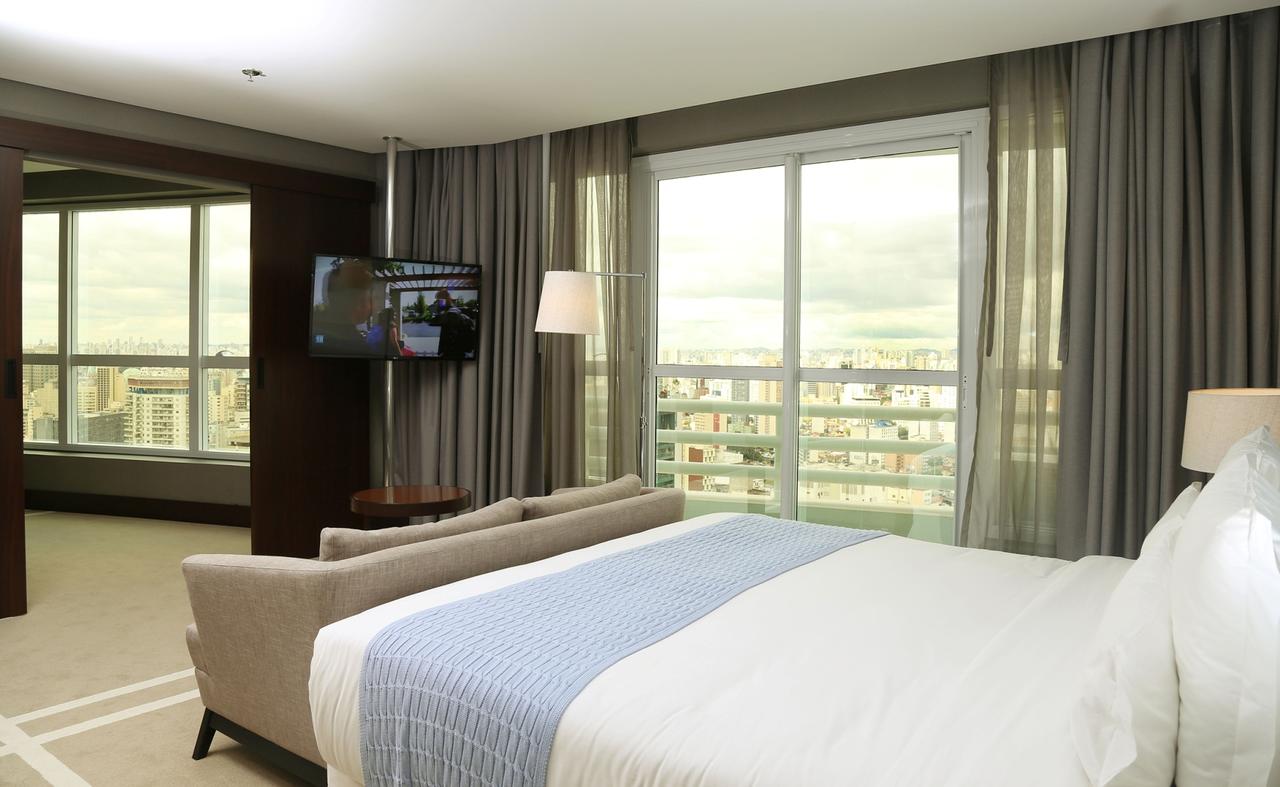 A sophisticated place to stay in São Paulo, the Transamerica Prime Paradise Garden hotel is not far from the city's Jardins district which is upmarket and a nice area to spend time in and a favourite among people who travel to São Paulo.
Offering both rooms and apartments to stay in, the hotel also boasts a great gym, steam room and sauna for those who enjoy working up a sweat on holiday. The swimming pool is indoor and good for a relaxing dip in the water when needed. When going for a swim you can look out at the trees that almost seem to surround the pool which make it a lovely, natural sort of vibe as you relax.
The rooms themselves are clean, spacious and the beds are comfortable and cosy. All rooms come with free wifi as standard. Breakfast is also included and the excellent restaurant at the Hotel - The Lucca offers loads of food and drink options throughout the day that are very tasty.
The area surrounding the hotel is safe, friendly and inviting. It is a lovely area to have a wander around and there are several landmarks and places of interest to see such as the brilliant Japan House and the vibrant Feira Livre - Aos Domingos market.
There is not too much difference in price comparing the rooms and apartment options so if you feel like a little more space for your trip then the apartment is a good option (comes complete with kitchen as an extra) and if you are travelling as a family then a two bedroom apartment is a fantastic fit.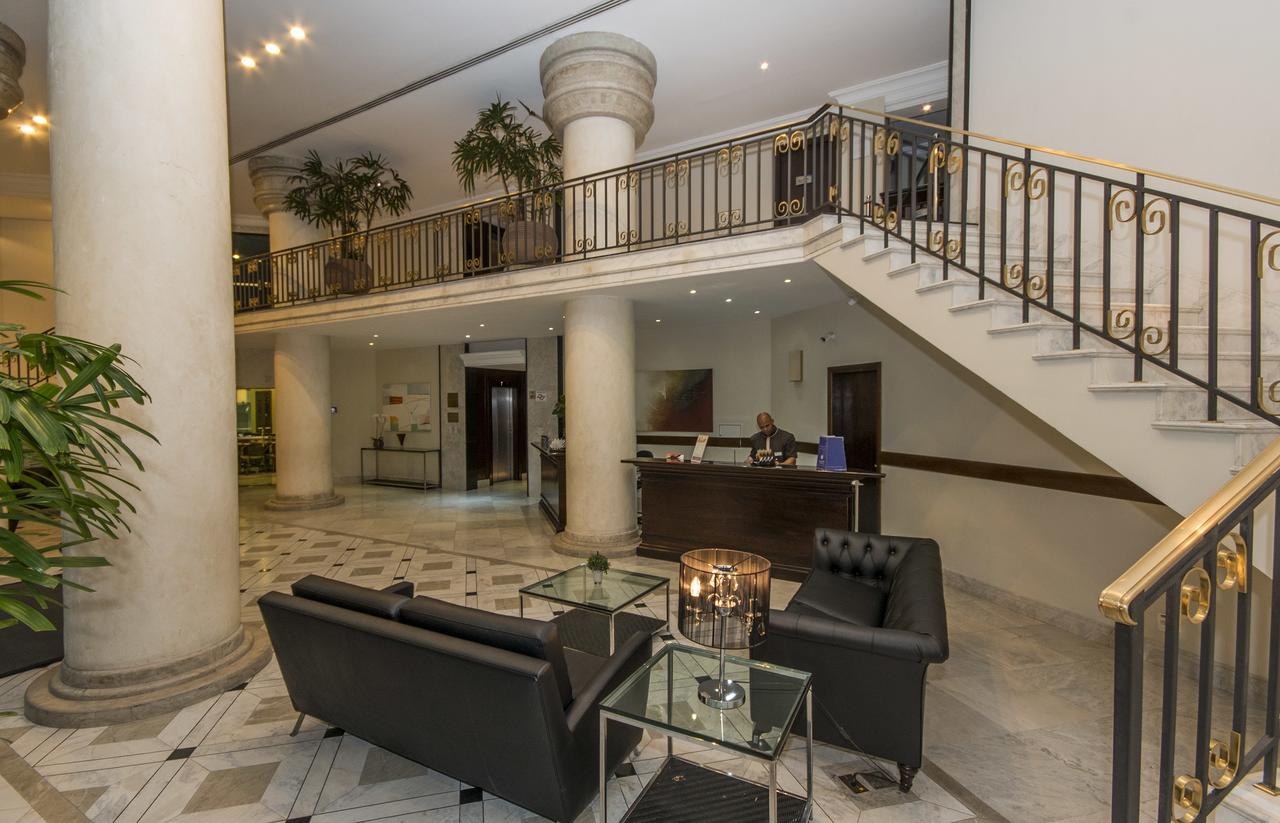 To be found in Bela Vista, this brilliant five-star hotel offers a tonne of amenities, good food and a handy location for all its guests, as well as a comfy sleep in secure surroundings.
Regular rooms are available and known as 'Executive Rooms' at an affordable price that won't mean that they are any less comfortable or plush. Those looking to splash the cash on a little more space to spread out can book one of the many suites also available to guests including the premier L'Hotel Suite that costs around £500 per night and is stunning.
Outside of your room you will find the top Trebbiano restaurant within the hotel that serves up a fine selection of Mediterranean dishes, most appealing being the freshly prepared Italian dishes that are positively yummy.
After having your fill of the finest food a relax and recharge might be in order so hit the hotel spa for a massage, pampering treatment and/or a dip in the property's good sized swimming pool. There is a cocktail bar called Il Piano that is a great way to spend an evening (or round one off if you have been out in the city) so L'Hotel Portobay does seem to have all bases covered.
Free wifi, air conditioning and the many other touches like robes and high quality toiletries that you would expect from a five-star hotel are all in every room and if you book to stay you will be within walking distance of a lot of bars, museums and places of interest.
The airport is only 10km away as well so getting to and from the hotel is easy. For anyone who likes to take local transport links, there is a metro station 100 metres away called Trianon-Masp.

Offering a range of suites and apartments the George V Casa Branca is located in a lovely part of São Paulo with the high-end shopping area of Oscar Freire Street just around the corner. The hotel matches its retail neighbours in terms of style and elegance with five-star service and amenities offered to all guests.
All the rooms have breakfast included and are very big for the price you'll pay. The suites are minimally 645 sqft with some even bigger options to choose from. They all come with air conditioning, ridiculously comfortable beds, a balcony and free wifi.
There is a rooftop pool that is a nice size and a sauna and fully-stocked gym to get your sweat on if you fancy spending some of your holiday building up your fitness and heart rate.
There are a number of excellent restaurants within walking distance (just a couple of blocks from the hotel) on Barão de Capanema Street. Check our D.O.M and Paris 6 for some good local food options.
In terms of transport connections, the subway station is not too far away so easily walkable on foot and the airport is only four miles away.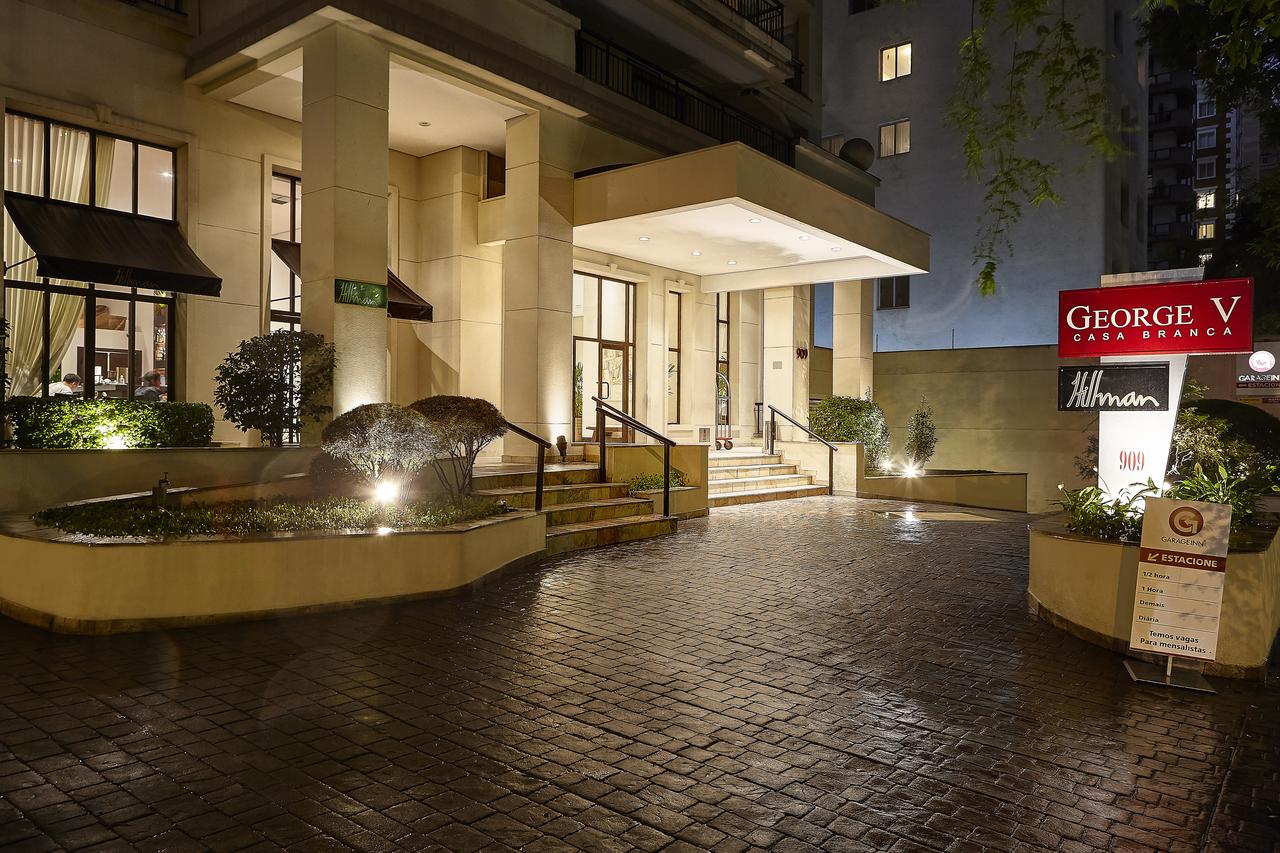 This brilliant hotel is perfect for anyone who travels to São Paulo and is a fan of nightlife. There are plenty of city centre bars, restaurants and local evening culture spots nearby so you can go and enjoy a night on the Brazilian tiles then come back to the comfort of a luxurious, yet affordable, room.
There is also a shopping mall about 500metres away so you can grab any essentials or indulge in a bit of retail therapy while you are away on holiday with ease.
The rooms on offer will set you back about $100 a night so are very affordable and many come with balconies that give a great view of the surrounding city. Even the standard room on offer has the usual flat screen TV with plenty of channels on offer, free wifi, air conditioning and more.
The bathrooms are very well designed with mirrored walls and a great finish to the installation giving you a real feel of relaxation in a comfortable, clean and luxury-looking space.
There is a swimming pool to take a dip in and an on-site restaurant and bar that will cater to your needs if you eat in rather than taking a trip out for dinner. Adding breakfast to your booking will be around $10 per day with the food on offer being of a lovely & tasty standard.
The staff and concierge are all super friendly and helpful so if there is anything you need explaining, or have any query at all, don't be shy about speaking to them. They are there to help you have the perfect stay and really take their jobs seriously and with passion.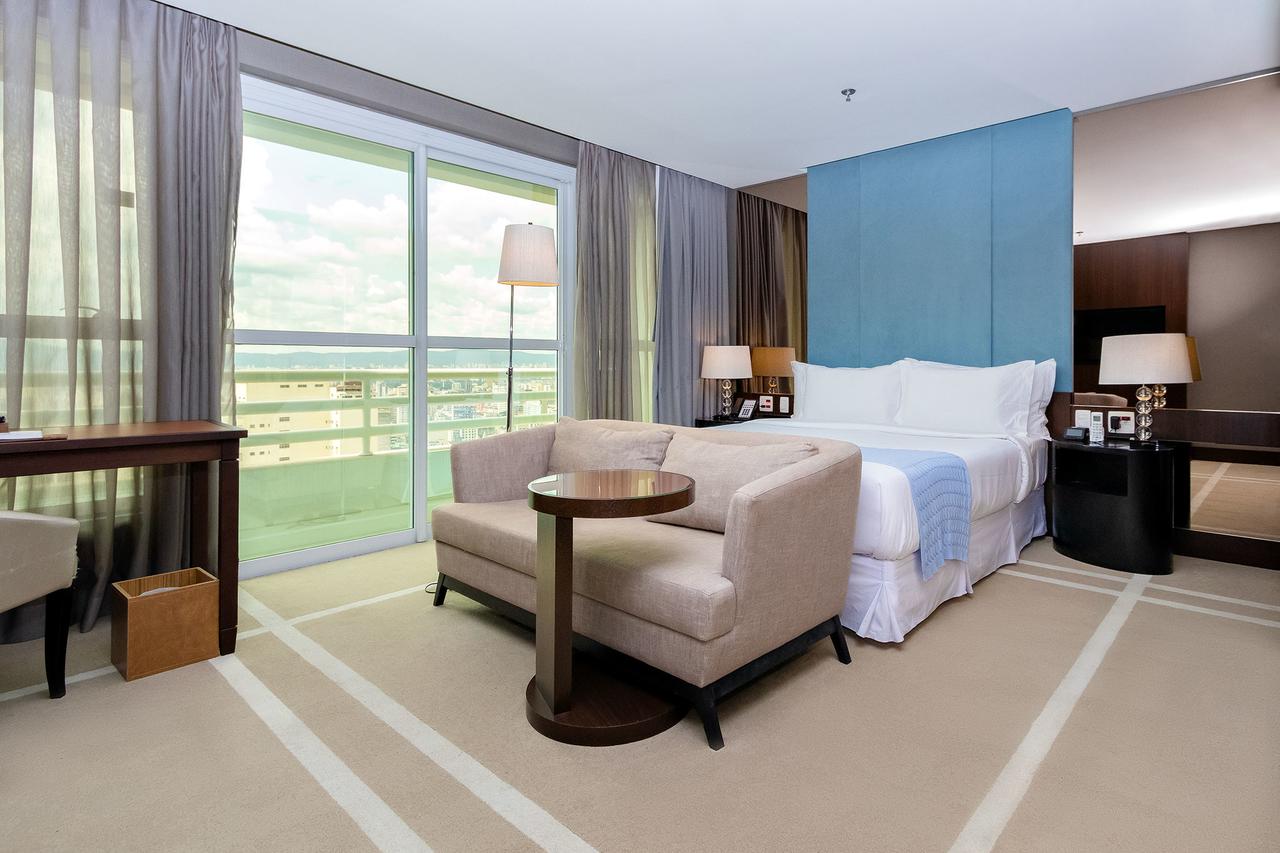 A super hotel option in the Jardins district you will find yourself really close to Paulista Avenue and well connected via the nearby metro station. The hotel itself is great but the location is probably the best thing about it overall as it is really close to museums, bars, restaurants and plenty of tourist attractions that you can get to without needing public transport or a taxi.
The hotel itself has the usual combo of swimming pool, sauna and gym that you find in most quality hotels in São Paulo, while the rooms are comfortable, clean and have great views from the balcony.
Really helpful and friendly staff that speak multiple languages are always on hand to point you in the right direction for a locally-recommended place to eat. They are the local experts after all so tell them what you like to eat and we suggest you follow their advice if you're the open and adventurous type when it comes to gastronomy. The options nearby are high calibre regardless generally so a fine evening out dining is almost assured.
The hotel restaurant is another option and you can order room service until 22:00 every night so you needn't go too far should you want to take it easy. Breakfast is included in your booking as standard.
Overall the Estanplaza Paulista is a great hotel in São Paulo and definitely one to book if you're a bit of a foodie.
This hotel offers HUGE rooms at comparatively low prices. You can expect to stay in a nice, big space with air conditoning, free wifi and all the expected amenities from any legitimate four-star hotel for around $90 a night which is a steal in our eyes!
There are also family room options for those travellers in need of an extra bed(s) for children. Most groups can be catered for even in peak season.
The on-site restaurant known as 'Giallo' is chocked full of delicious options in buffet style for breakfast and lunch, with a more formal a la carte evening option for dinner.
There is a shopping mall about 300metres away from the hotel and lots of other attractions nearby including the Football Museum, the Augusta theatre and the São Paulo Metropolitan Cathedral.
A transfer to the airport is about 30 minutes so it is well located and a really good option for anyone not looking to spend a fortune on their hotel room so that they can save their spending money for fun at local attractions and places of interest.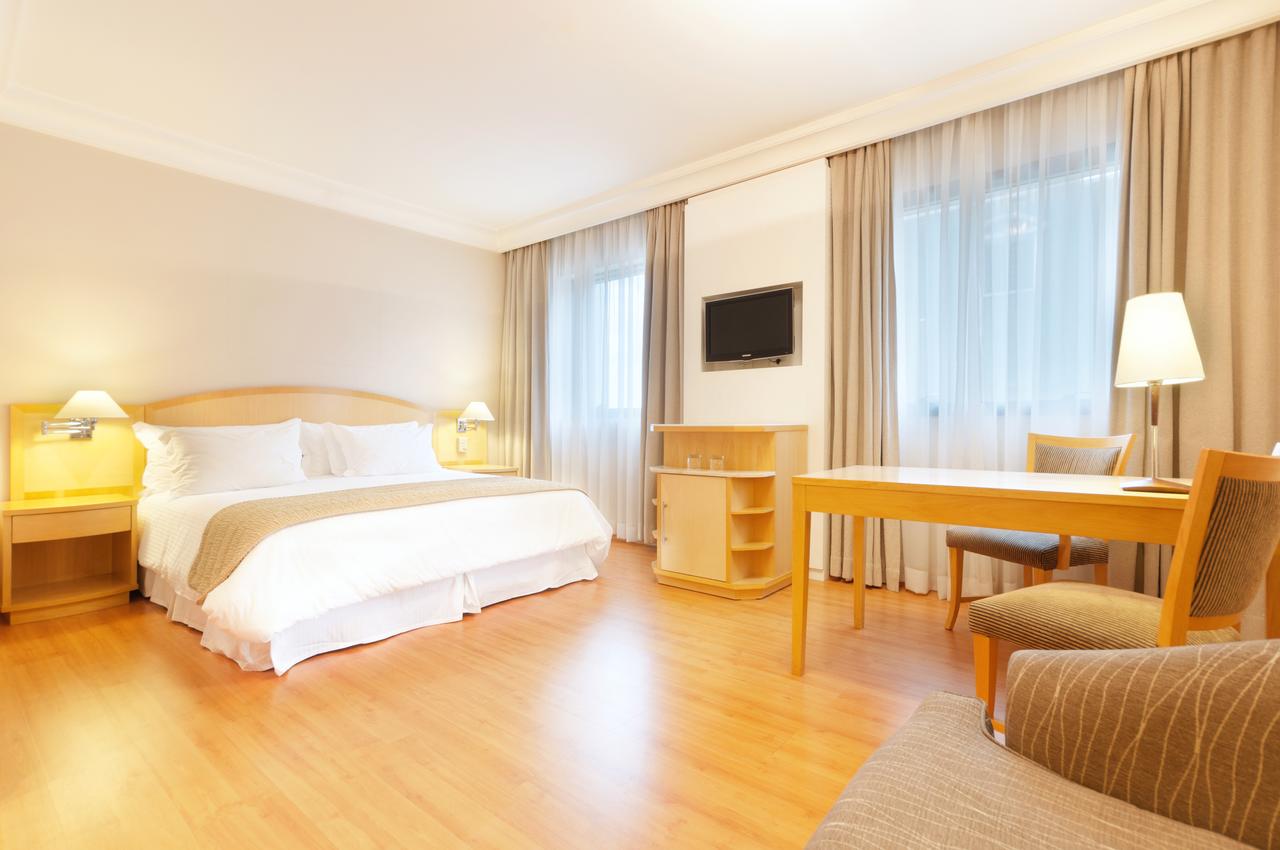 Spacious rooms, friendly staff and a brilliant location best sum up the highlights of this Jardins district hotel.
Rooms are all over 300 sqft with great amenities and all the modern conveniences you would expect. There are standard rooms, luxury rooms and deluxe options all of which are well finished and very comfortable. Consider this a lovely 'home base' from which you can explore the surrounding area. You can also request an extra 'cot' for young children if you are in need of more beds on a family holiday.
Nearby you are going to find the delights of the Jardins district very appealing if you enjoy art, culture, museums, bars and high-end restaurants. There is tonnes to do when strolling the fancy streets of one of São Paulo's most distinguished areas.
As well as the gym and sauna facilities, the hotel also has a pool on the rooftop that also gives you a great view out over Ibirapuera Park which is found about a mile away so you can also visit it on foot and check it out up close.
Air conditioning, wifi and a 24 hour front desk all add to the real feel of convenient, relaxing fun that is to be had when staying at the Transamerica Executive Jardins.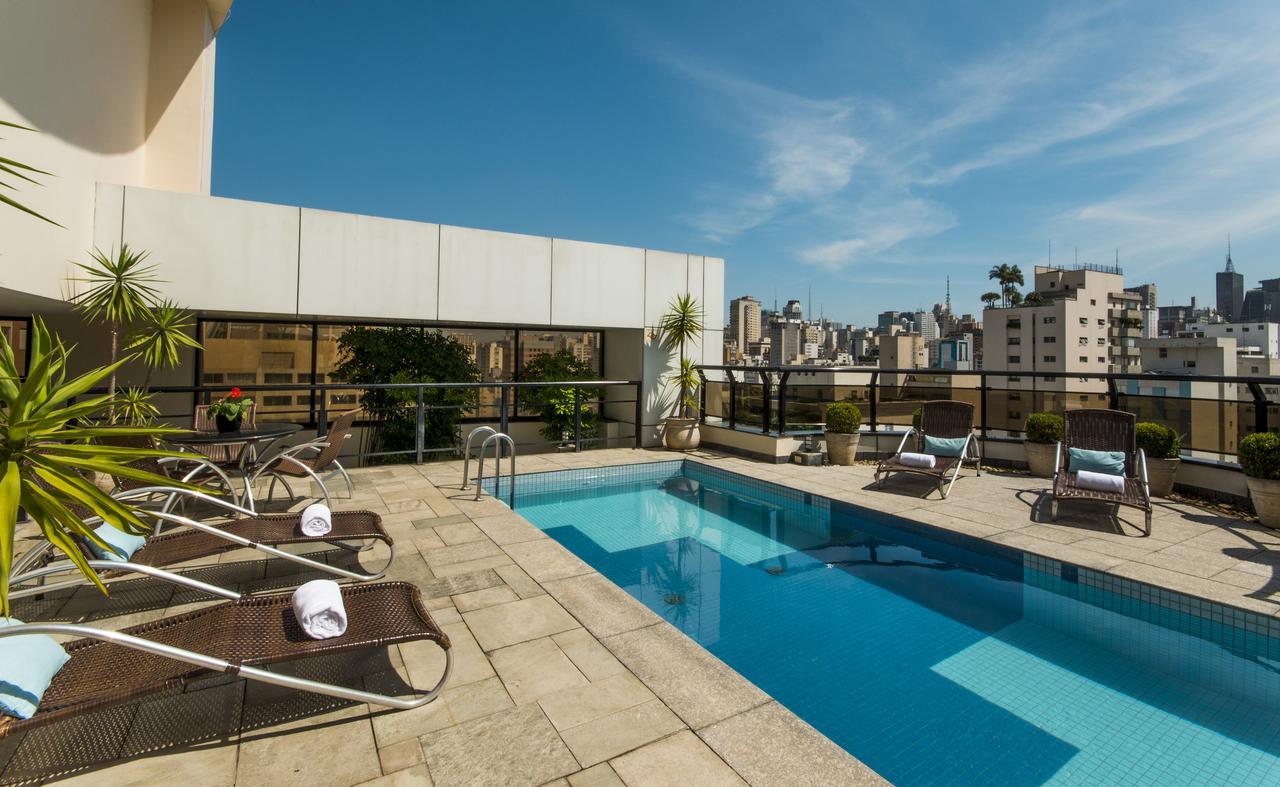 This hotel is a fantastic option with comfortable rooms at an affordable rate and some lovely suites to unwind in on your São Paulo travel. The suites come with every mod con you would expect and the friendly staff are helpful.
You are not too far from the city centre so it is still accessible with minimal fuss meaning that you can have a trip into the main hustle and bustle or choose to kick back in the comfort of the hotel.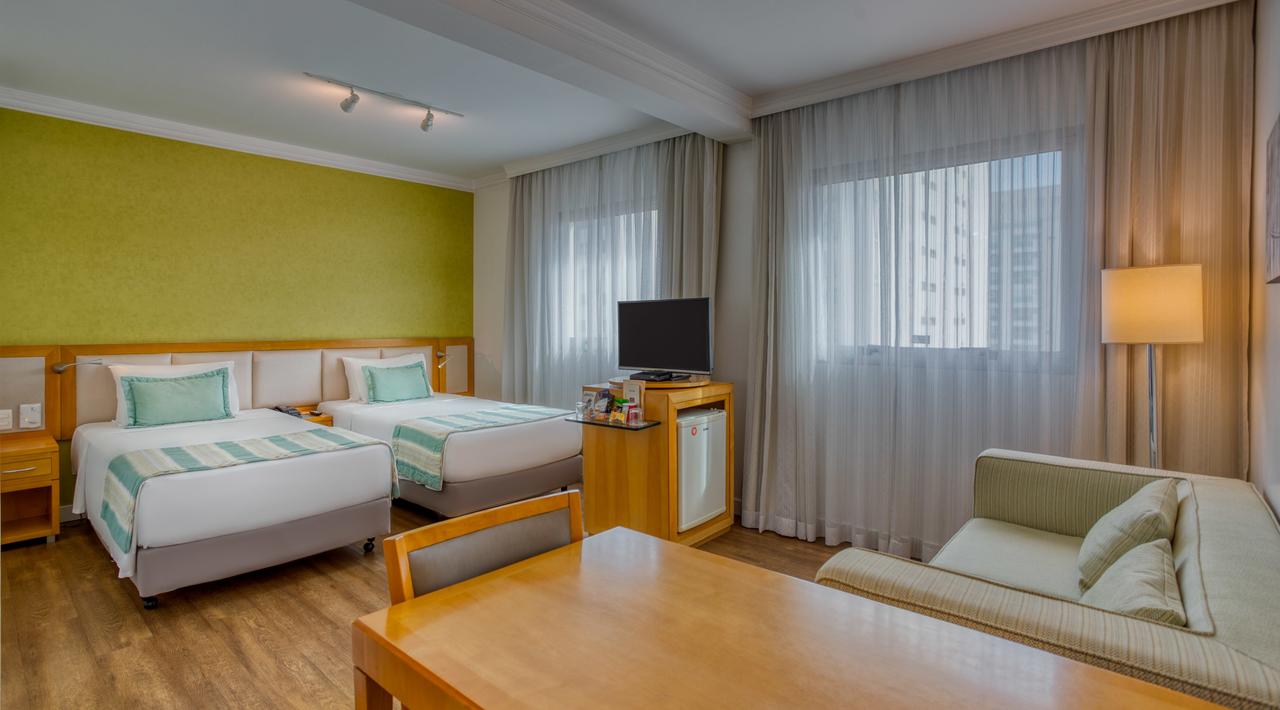 The Mercure São Paulo Paulista is an excellent choice that provides great levels of comfort and is close to some great attractions like Art Museum of São Paulo (MASP), São Paulo Metropolitan Cathedral and Museu Catavento.
Rooms under $100 are available and the location is brilliant. The staff are really good at giving out tips of what to see and where to go, and Congonhas Airport is only 7km away so it's pretty well connected too.
This is great value for money and one worth checking out for sure!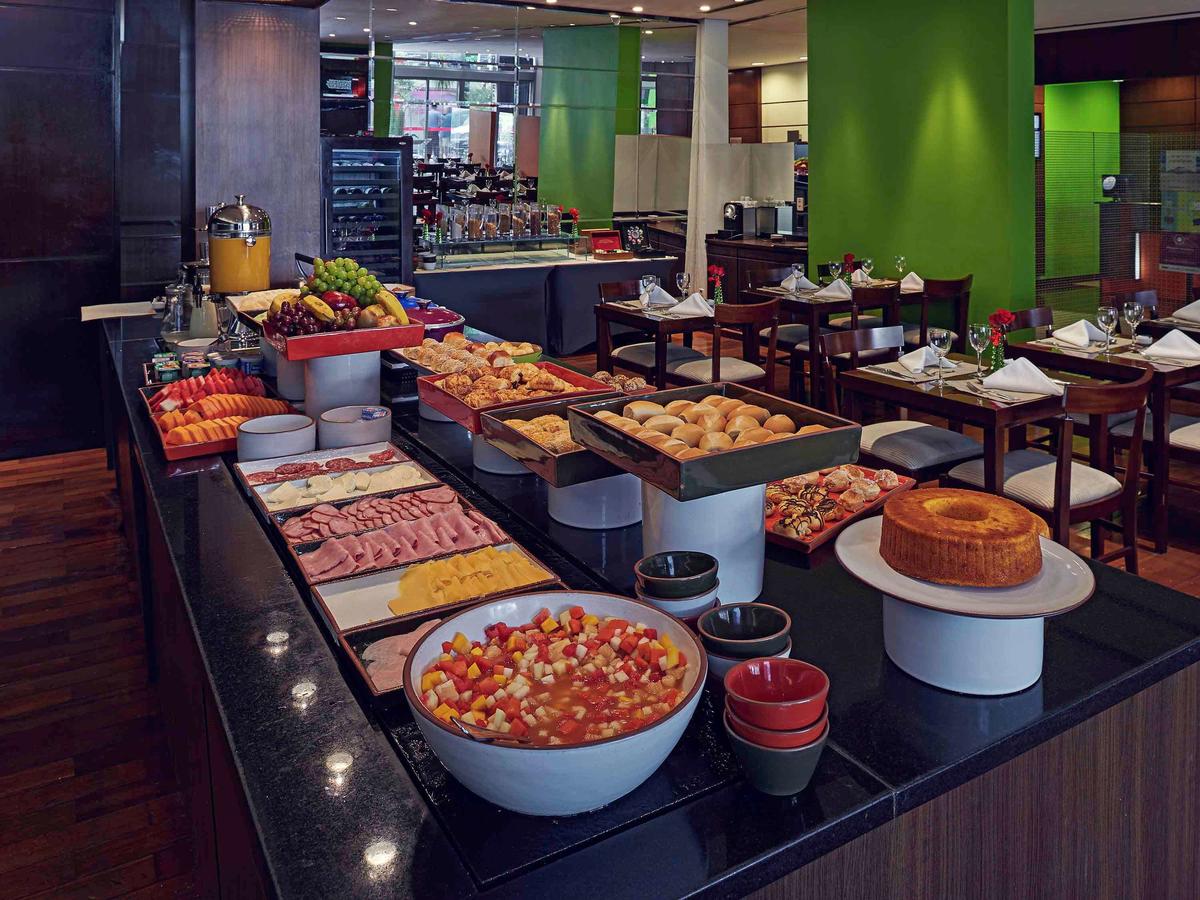 Search for the best hotels in São Paulo
All there is left to do now is book your perfect hotel that matches your needs. We think that the options above highlight the best hotels in São Paulo but there are plenty of travel deals and great other options available so if you wanted to search wider just use the easy search tool below and find the ideal hotel for you! 🙂