Best Hotels in Belo Horizonte
Escape to a smaller but no less epic city in Brazil and stay in any of the best hotels in Belo Horizonte that we have selected for you!
---
Top 10 Belo Horizonte Hotels
We've picked out the top 10 hotels in Belo Horizonte for you so find your perfect hotel option, make your booking and get set to enjoy your trip!
Click any of the hotel names to check availability and book your chosen room with ease.
Offering a lovely garden for guests to enjoy, Ville Celestine Condo Hotel e Eventos offers pet-accommodating rooms in Belo Horizonte, less than two miles from Savassi which is the area that you want to stay in for sure. Free parking is accessible on location, and free WiFi is accessible all through the hotel.
The property is cooled with all rooms fitted with brill air con and also come with flat screen TVs packed full of channels to entertain. There is likewise a kitchenette, outfitted with a fridge, a microwave and a clothes washer. You are also guaranteed to have 2 private restrooms with a shower and free toiletries to sample while there, or take with you when you leave if you're the type to collect them on your travels.
At Ville Celestine, visitors can appreciate a wonderful roof area that incorporates a rooftop pool that which is great for swimming, a sauna and a wellness centre that has gym equipment.
Belo Horizonte Bus Station is 2.5 miles from Ville Celestine Condo Hotel e Eventos, while the Mineirão Stadium is only 8.7 miles away. Carlos Drummond de Andrade Airport is 6.8 miles from the property so it it easy to get to and from the hotel via a transfer.
The location and the surrounding area are the best features of the hotel and guests here are generally happier than those who stay anywhere else. It is super comfortable, convenient and close to attractions in the best Savassi area.
Rooms are value for money and the staff are friendly, multi-lingual and ready to help with anything you may need.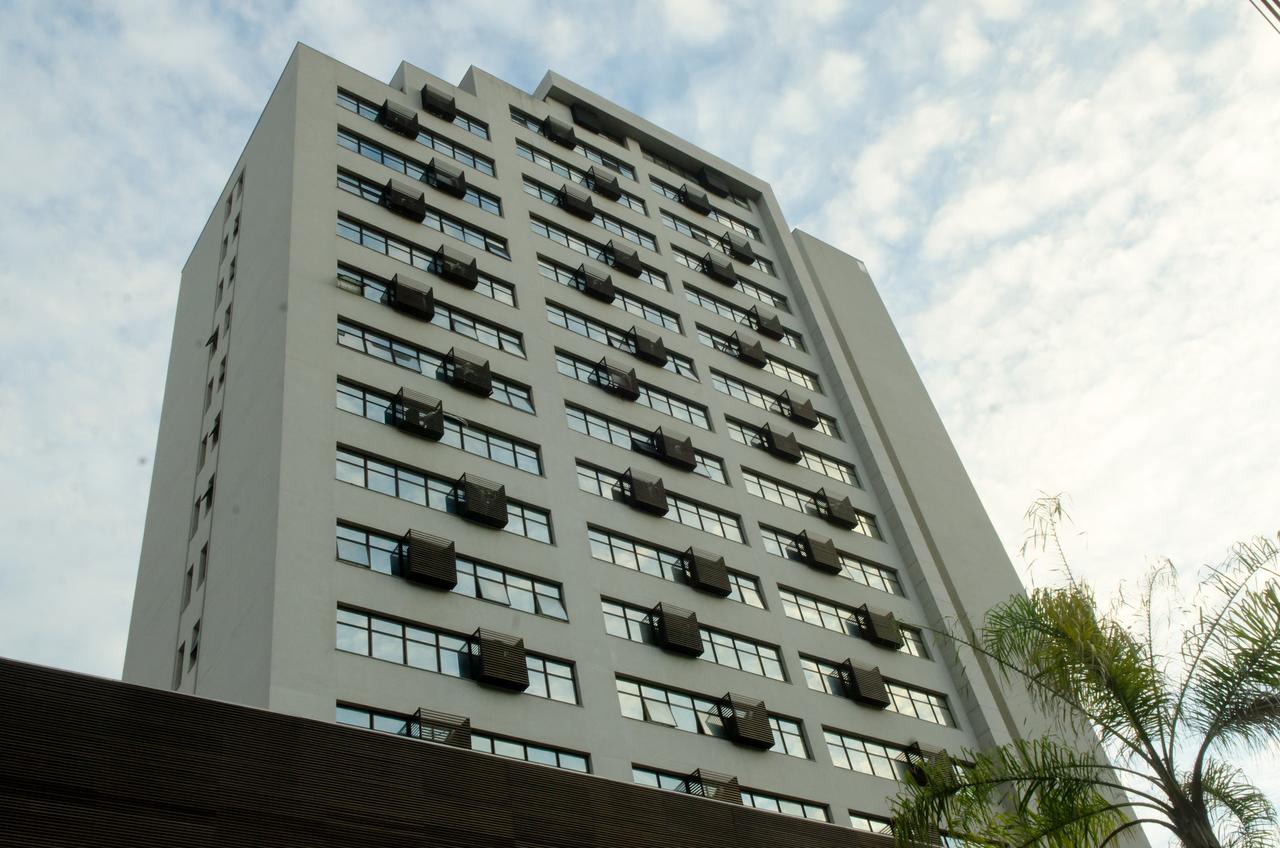 Tryp by Wyndham Belo Horizonte Savassi is situated in Belo Horizonte, 0.9 miles from Pátio Savassi Mall and 1.4 miles from Liberty Square which are both highlights that you will want to check out when in the city. Free WiFi is accessible all through the property and private parking facilities are available for guests to take advantage of although that comes with a small extra charge.
The soundproofed rooms are also super cooled via top notch air conditioning and offer a big flat screen TV plus all the amenities you would expect from a quality hotel. All rooms come with private restrooms complete with powerful showers, lovely toiletries and plush towels.
The day by day breakfast offers an assortment of new organic products, breads and cold meats. Definitely one to get stuck into before a day out exploring the city. Breakfasts here are both tasty and healthy.
There is a Bus Station not too far away, you will find Belo Horizonte's Central Market about 2 miles away and you can reach the airports easily from the hotel - ask the front reception to arrange any transfers and they will be happy to help.
The area of Savassi is the perfect place to stay so this is a top hotel option when staying in Belo Horizonte.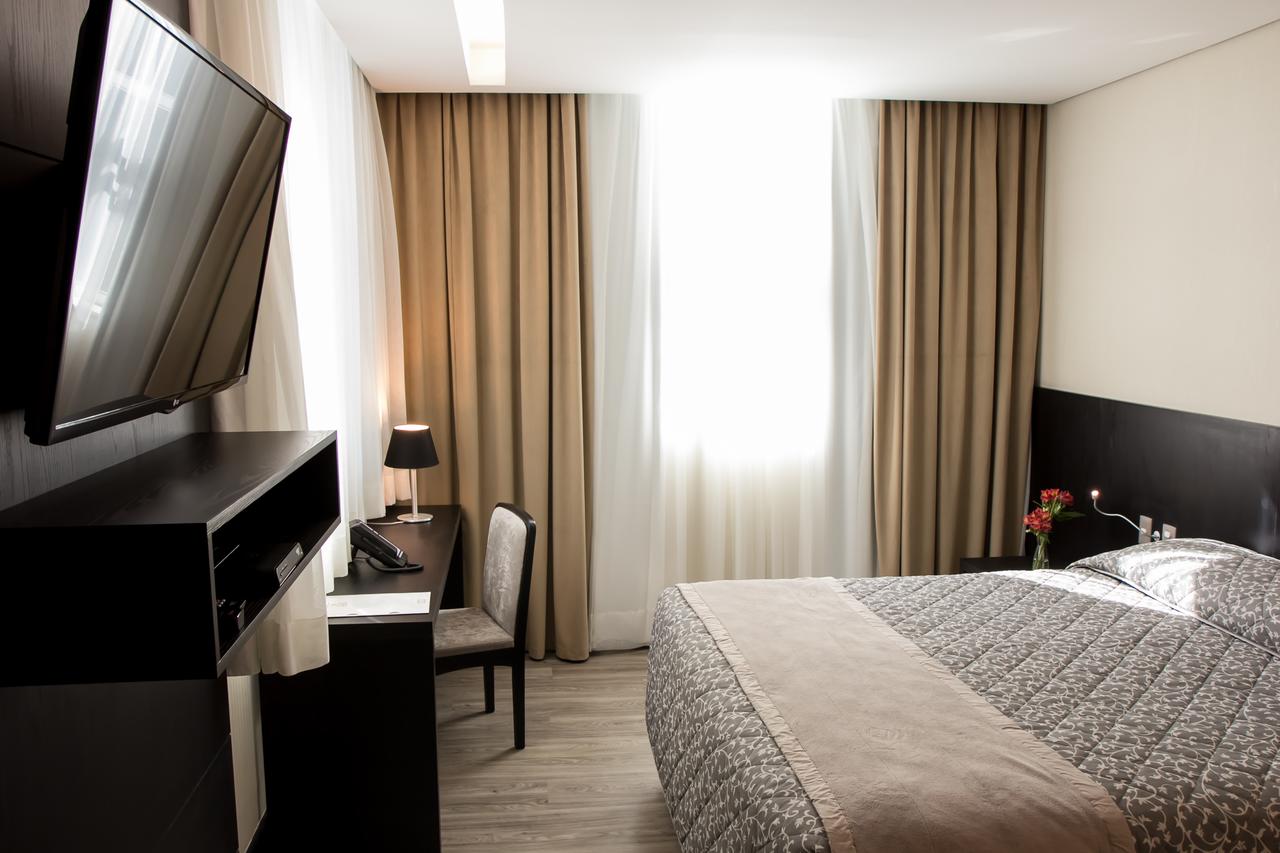 Offering an open air pool and an on-site bar and restaurant, the exquisite Holiday Inn Belo Horizonte Savassi is found 400 yards from Patio Shopping Savassi Mall. It is not too far from Pampulha Lake which is a nice spot to visit when visiting the city.
Rooms all co e with Free WiFi access and all come with private bathrooms that are lovely and feel very high-end given the low cost of rooms per night.
Embellished in impartial tones, the chic and modern cooled rooms will greet you and include a Smart TV, a minibar and free toiletries/hairdryer that you would expect.
At Holiday Inn Belo Horizonte Savassi visitors will discover a wellness focus to its facilities, chiefly among them being a full fitness centre if you want to get your heart rate going on holiday.
a 24-hour front desk will be able to solve any problems or answer any queries that you might have. The staff are super friendly. They will certainly be able to recommend some nearby restaurants depending on your taste. Expect tasty, contemporary and fun food options to be yours to choose from in the neighbourhood.
Savassi is an extraordinary decision for voyagers keen on bars, nightlife and galleries. Definitely the best area in the city so it is best to stay near to the place you're going to end up spending your time exploring.
The nightly rates are very reasonable at this hotel and multiple room options make tailoring your stay nice and easy!

Found only five minutes from the downtown area of Belo Horizonte and just 50 yards from the excellent and inviting Patio Savassi Mall, Radisson Blu Belo Horizonte provides a lovely luxurious place to stay in the middle of the city.
This is a more expensive place to stay compared to some of the other hotel options but you certainly get what you pay for. The exemplary styled rooms include a minibar, loads of space for seating to kick back in when not relaxing in your super comfortable bed, big TV loads of entertainment options and an opulent private washroom that comes with a seriously powerful shower.
By staying at Radisson Blu Belo Horizonte you will be only 150 yards from Vantagens Hall, around a mile away from Lourdes Neighborhood and not super far from Mangabeiras Park.
Pampulha Lagoon is a 20-minute drive away and Inhotim Museum can be reached by a drive also in under an hour so depending on what your travel plans are you can see city centre attractions and Savassi, but also take up the option of exploring further afar if you so choose.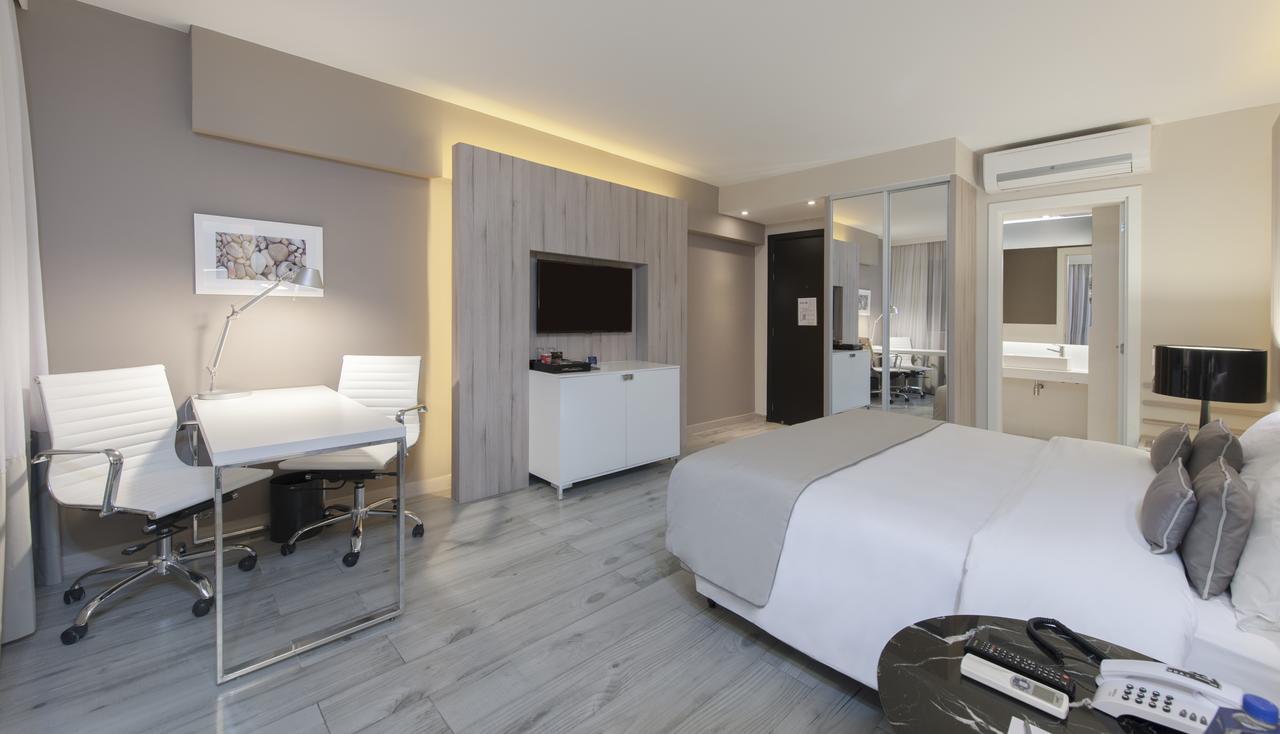 Situated in popular São Paulo Street, in the trendy and vibrant Lourdes neighborhood, Hotel Fasano Belo Horizonte is the first Fasano Group adventure into the hotels of the city. The Hotel includes a spa with really lovely pool, a very well maintained sauna and a gym. Complimentary WiFi is offered all throughout the hotel and the rooms are amazingly finished with high-end amenities.
The Fasano heritage of over 100 years of fine dining is perhaps the best differential compared to other high-end hotels in Belo Horizonte, with on-site restaurant Gero cooking up some insanely good food. Complimenting that is Baretto, the number 1 bar in the area so you can have immense dining and drinking without even leaving the hotel itself.
Breakfast is indulgent and plentiful - make sure to have your fill and fuel up before you trek out if you are heading out for some sightseeing.
Rooms come in a number of sizes from lovely twins/doubles all the way up to massive suites that are bigger than many apartments and come with amazing balconies and city views.
If you are looking for a really stylish option when choosing the best hotel in Belo Horizonte for your trip then Hotel Fasano should be top of your list.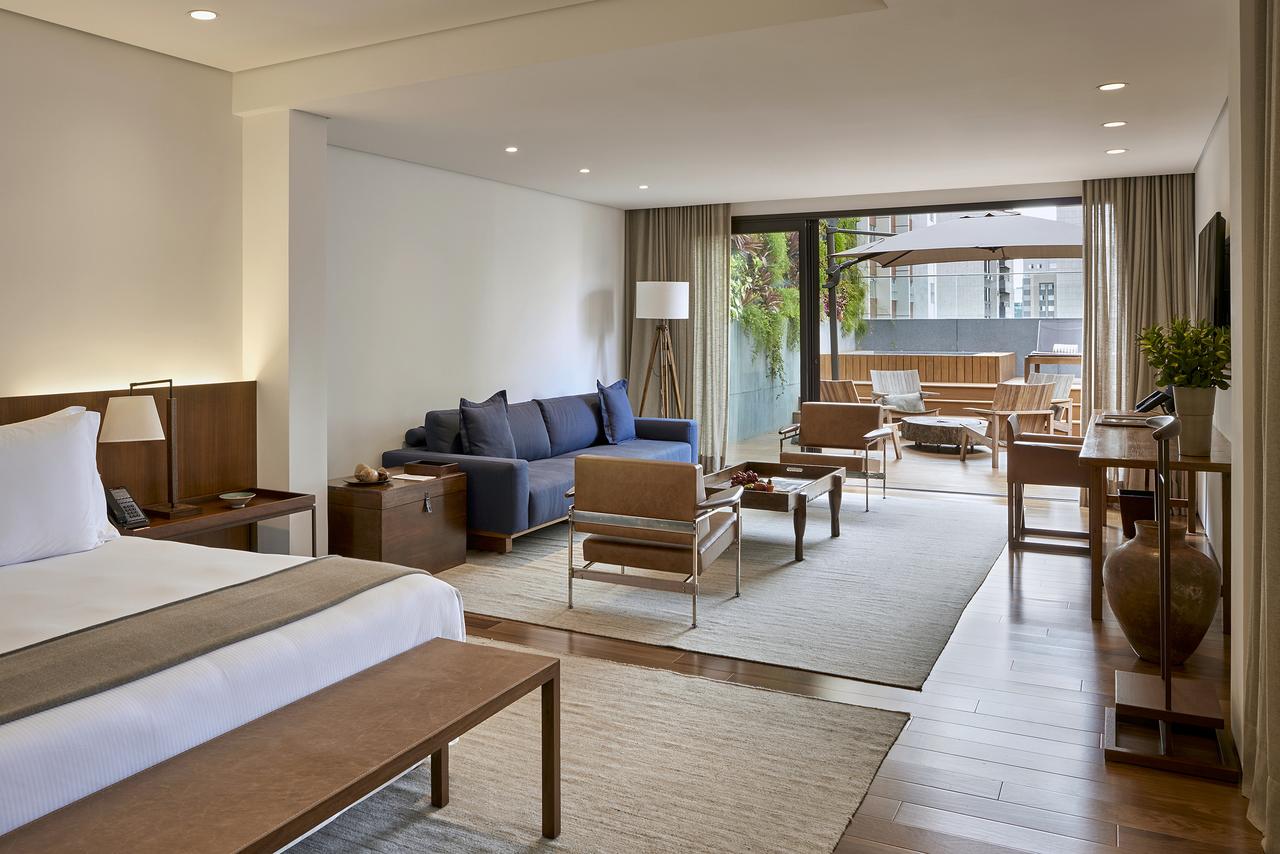 Found just 1.2 miles from Pampulha Airport and Mineirão Football Stadium, Bristol Jaraguá offers free Wi-Fi, an open air pool and a kick-ass sauna to all guests. Antônio Carlos Avenue and Minas Gerais Federal University are both 550 yards away.
Rooms are super cheap and the amenities that are on offer provide WAY more value for money than you expect when you get the bill.
Breakfast is included in the price of your room too which makes this such a steal it is almost criminally cheap. It is served every morning and incorporates crisp natural products, breads and cold meats. Local claims to fam and a choice of beverages.
Pampulha is an area that is perfect for anybody keen on parks, city outings and getting up close with some friendly locals going about their day to day.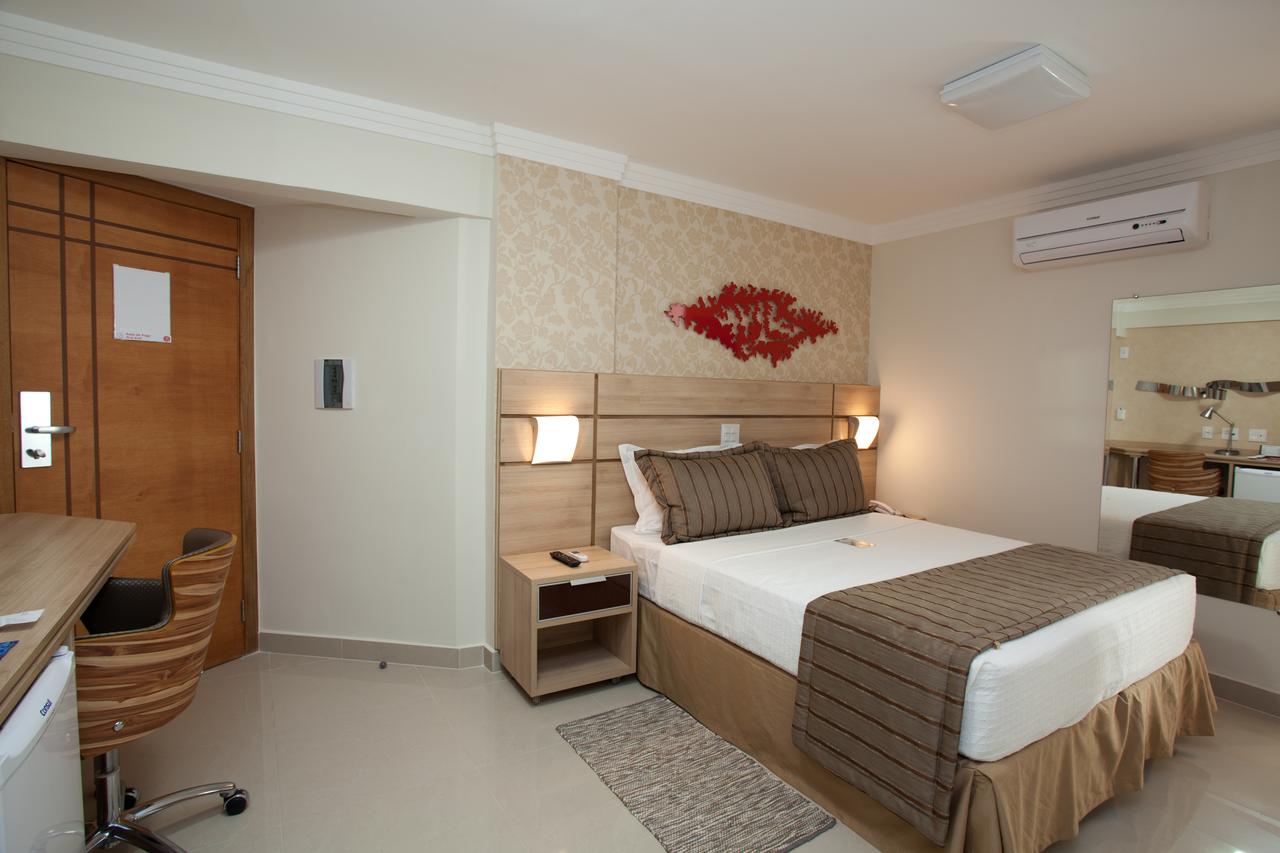 Ímpar Suites is a super cheap and comfortable option where any apartment (twin beds or double) will set you back hardly anything at all per night. Breakfast is also thrown in as included also so there is no way that there is a better deal to be had anywhere in the city. This is without doubt the cheapest place in Belo Horizonte that reaches the level of comfort of 'great' in our eyes.
With modern furniture and framed artwork, each guest will step into a warm, inviting place where they can feel like home.
The daily buffet breakfast offers fresh fruits, natural juices and cakes. Also a few more of the staple breakfast treats are on offer so you will start your day with a suitably full stomach.
Ímpar Suites Cidade Nova is situated near downtown Belo Horizonte and 4.3 miles from Pampulha Airport. Confins International Airport is 18.6 miles away so you are well connected to both attractions and transport links.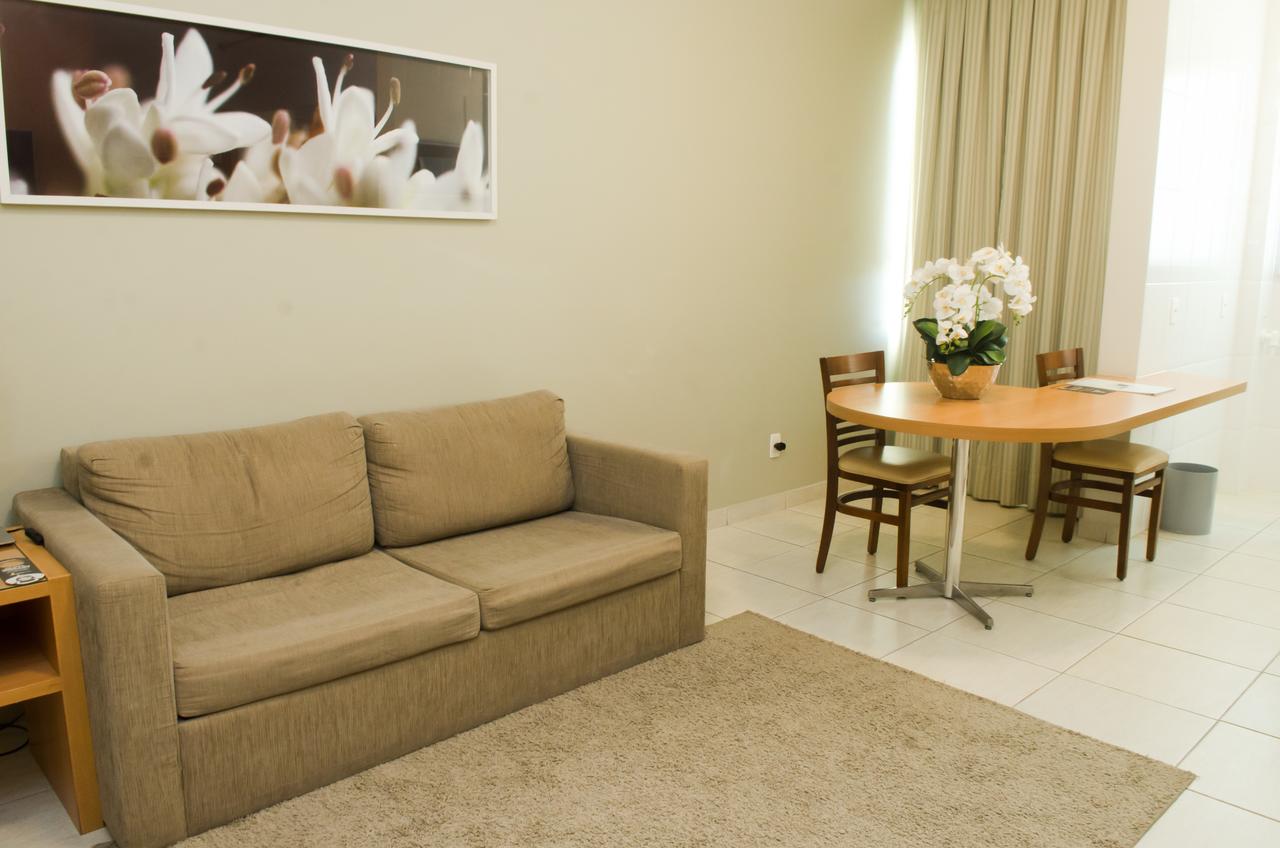 This BHB Hotel includes an outside pool, on-site awesome food and rooms with free WiFi. Minas Shopping focus and Estação Minas Shopping metro station are a mere 10 minutes away so the BHB is well located.
A digital TV, minibar, and iPod dock are given in all BHB Hotel rooms. Most importantly you will be greeted with good air conditioning.... a god send in the area especially in summer!
Fitness centre and outdoor sun bathing are both great activities to indulge in while at BHB Hotel with more than enough space to accommodate your routine.
The hotel restaurant offers all meals so you can eat around the clock and room service is available 24/7.
Transport links and attractions are plentiful with Belo Horizonte Bus Station nearby. The hotel is also 2.9 miles from Mineirão Stadium, and 3.5 miles from São Francisco de Assis Church.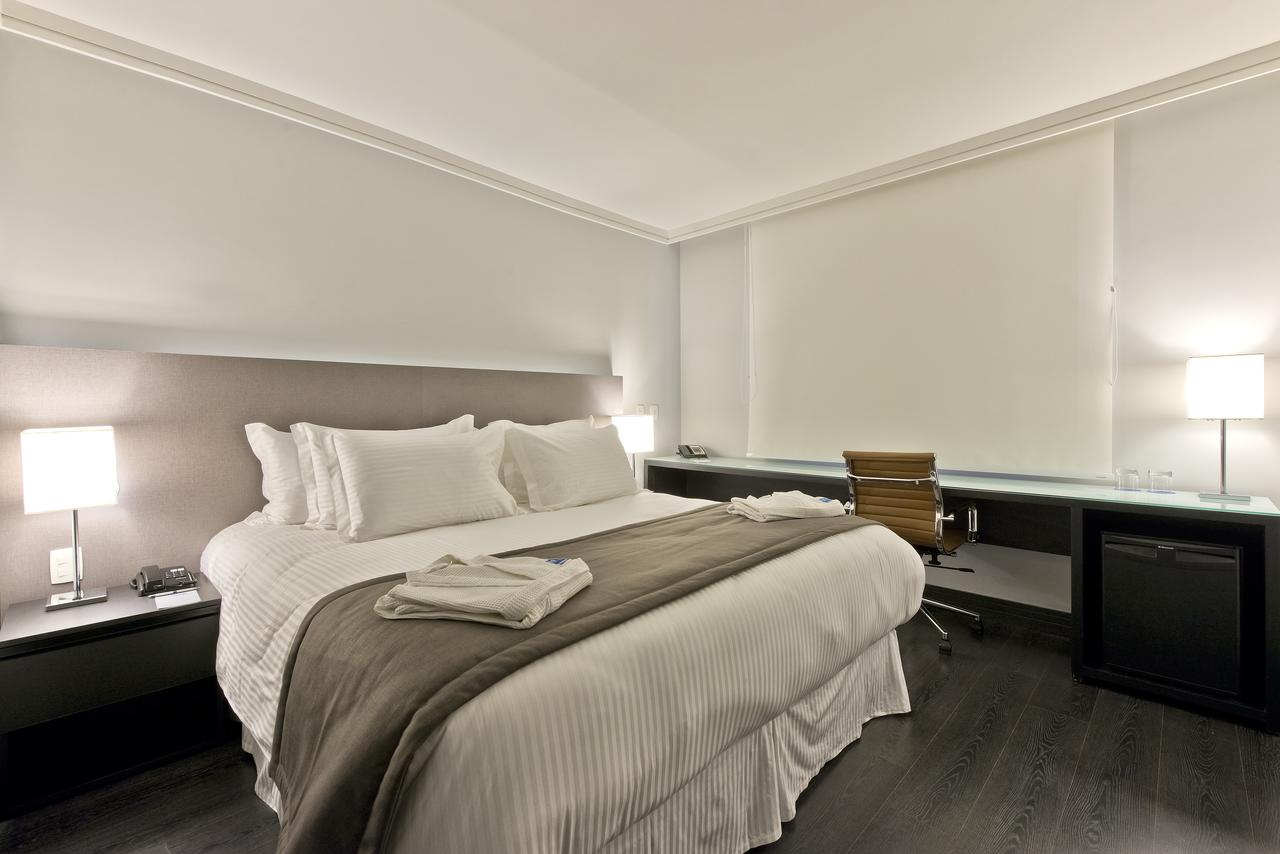 Belo Horizonte Plaza offers fabulous rooms and high end food in the focal point of Belo Horizonte, just 28 miles from Tancredo Neves Airport. Visitors will appreciate the cutting edge rec center, sauna and pool on offer for all guests who stay at the Plaza.
Rooms at Plaza Belo Horizonte are all non-smoking and have classy wooden floors throughout, pastel sheets that are easy on the eye and super comfy beds. All are furnished with cooling, a minibar and TV with link get to, and have convenient work areas. All rooms incorporate a 32-inch LCD TV. Free WiFi is given.
There are also room options with multiple beds (for example three beds in a decent sized room) for family travellers on holiday in Belo Horizonte.
The hotel restaurant serves provincial light gastronomy and great mixed drinks. Visitors can likewise load up on the breakfast buffet that is available every day (included in the room rate) with organic products, fresh and local juices and plenty of baked goods.
The area of Lourdes is a brilliant place to stay for explorers intrigued by top notch food, markets and eateries.
The price per night is also tiny so again check it out enjoy!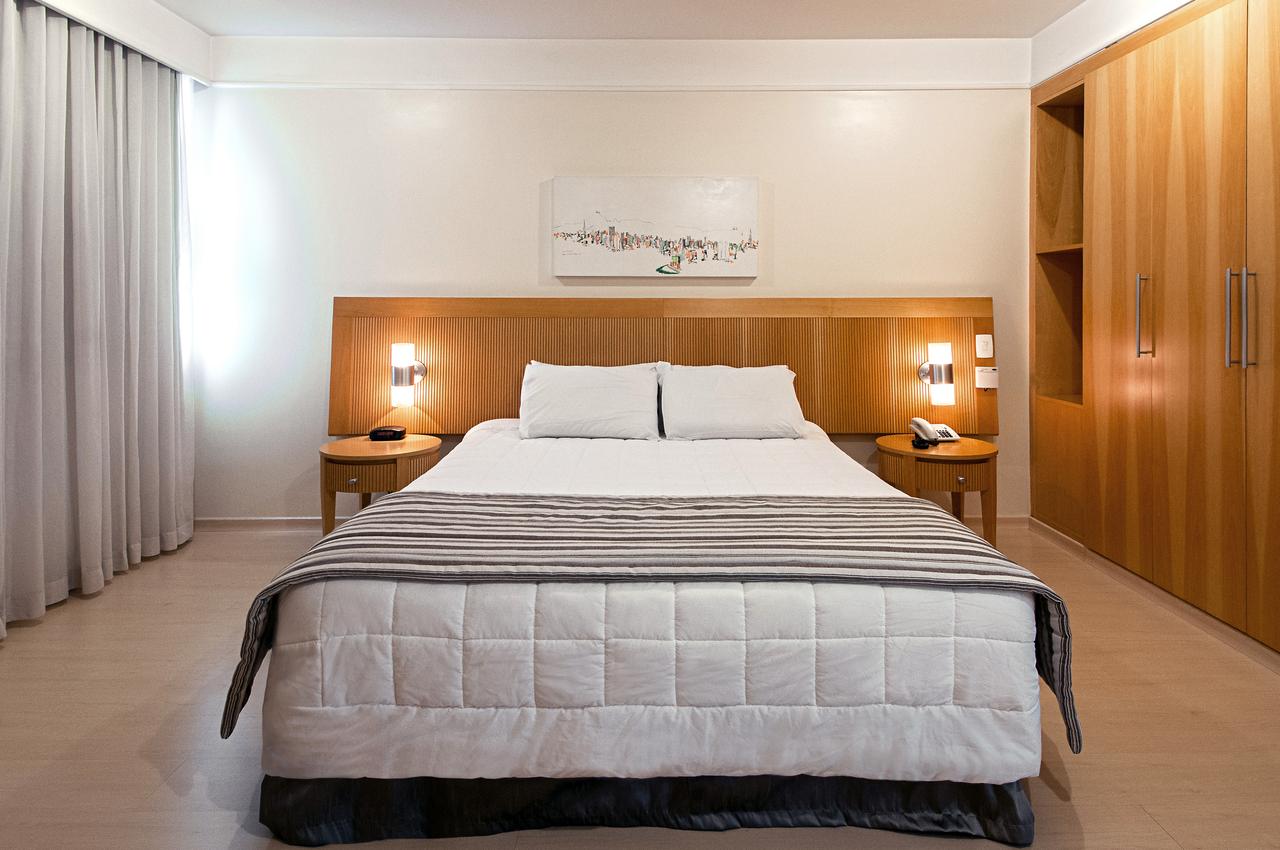 Lavish rooms with WiFi are offered at Royal Golden Savassi Hotel, found only 350 yards from Belo Horizonte's Afonso Pena Avenue. Including an open air pool, the Royal Golden offers a vast array of treats for breakfast in its Illustrious' on-site restaurant. The same restaurant also offers great food from around the world in the evening if you feel like dining in.
The extensive apartments at Royal Golden Savassi Hotel highlight a different are big enough to accommodate solo travellers, couples and families alike. The higher end rooms also come with a private jacuzzi spa bath to really amp up the romance or relaxation vibe.
The property caters to your wellness needs via its spacious sauna and gym accessible for all visitors. Back rub sessions and full blown massages can be ordered along with various other treatments. Definitely worth taking one or two of these relaxing remedies for a spin!
The Hotel is found in Savassi, only 250 yards from Getulio Vargas Avenue. Bars, cafés and shops are neaqrby along with some of the best restaurants in the city.
This  hotel is in an area that many visitors' prefer to stay in while they travel to Belo Horizonte.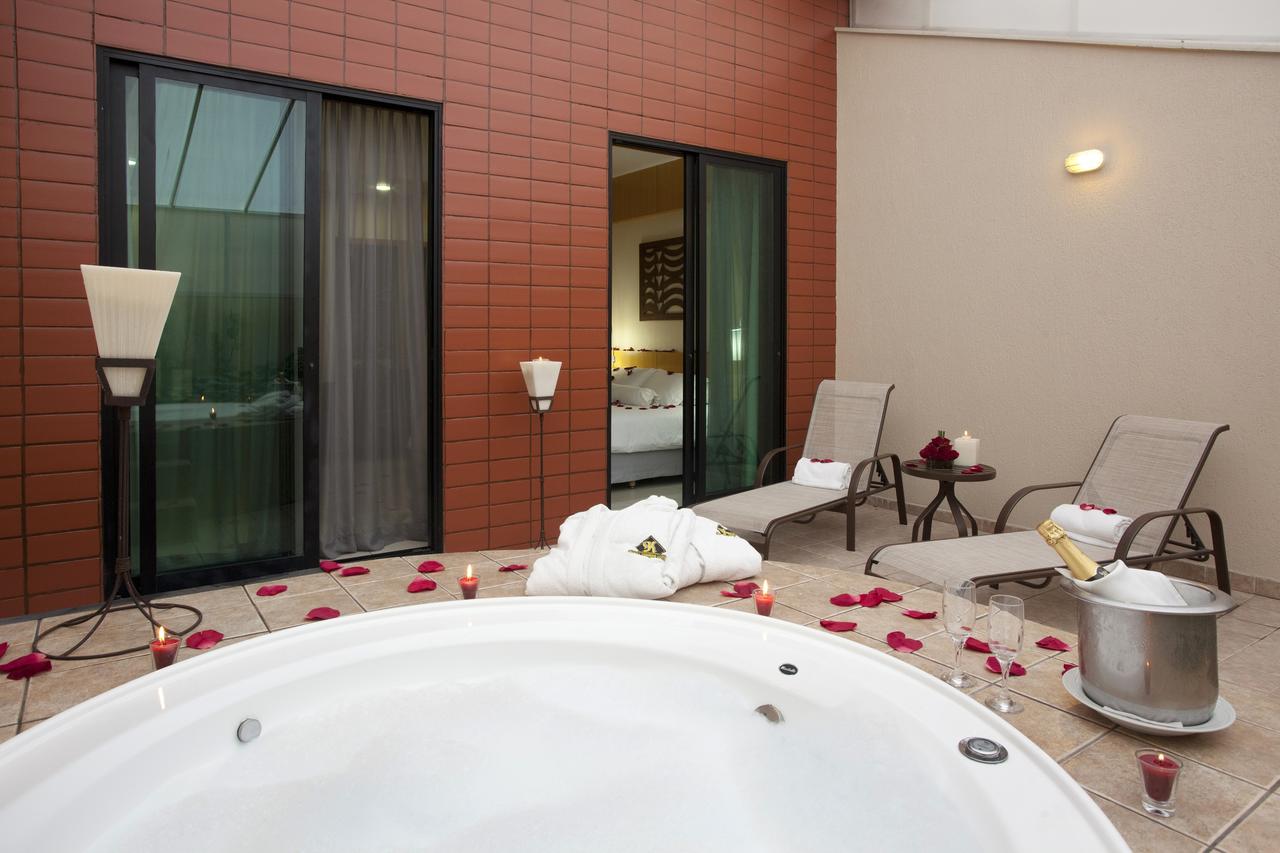 Search for the best hotels in Belo Horizonte
If you like what you see from our recommended hotels but want to take a bit more of a browse through other options to be found in one of the nicest cities in Brazil then just use the quick search tool below and stick in your travel dates. Voila!